Developing "Jesus Type" Virtue
The Essential Spiritual Fitness Program (eSFP) Is
A Unique Daily Bible Study & Bible Reading Program
Using it, you will learn how to live well in God's Kingdom, and
gain the inner strength to forge that
knowledge into action.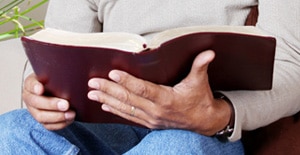 From Paul, the Creator and Founder of the
Essential Spiritual Fitness Program
.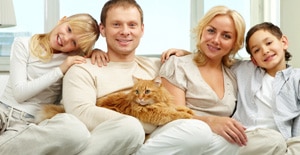 Discover Why the
Essential Spiritual Fitness Program
works!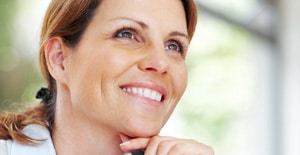 The Powerfully Simple Means to Develop
"Jesus Type"
 Virtue for You and Your Family.
Overview
In this unique Program you can achieve your very own Spiritual Fitness in just 10 minutes a day — for in this Program you will develop a virtuous life through Christ-centered instruction designed for all three aspects of your soul: 1) your mind, 2) your heart, and 3) your free will.


By participating in the Program you will confirm your calling and keep from being ineffective … and so keep yourself from falling away. You will secure your victory over vice in any and all circumstances. And you will learn to listen to that small still voice of the Spirit of the God of peace who is ever working in you.


Because I know you're curious, let me share that this Program is non-denominational; it is uniquely built on the best-of-the-best teachings from the 3 major denominations over the past 2000 years (Orthodox, Catholic, and Protestant). Click on our Statement of Faith page to learn more about the foundational beliefs underlying our Program.


In essence, this Program incorporates everything you need into one easy-to-understand and immensely practical living faith that will carry you successfully through all the varying circumstances of your present life … and boldly into the next.
Changing the Live's of Men, Women and Children in All Walks of Life
"Through the Essential Spiritual Fitness Program and its all around teaching, including that on the virtues, I have been able to better understand the heart and mind of our Lord and Savior Jesus Christ. Pastor Paul's notes bring this home. I have been able to understand how our Lord works through Covenant with His people. Pastor Paul's notes share little known historical background of the first century. This shows on many different levels how our Lord completed His plan of redemption and how it continues to unfold for us today."

Matthew Schultz,

Missouri
"Pastor Paul, you are wonderful. I truly loved your email on the question I asked you about babies not being baptized and young kids then adults. I will respond more later but I feel really blessed to have you to guide me. I completely respect and accept your guidance."
"Finally, a faith without confusion!!! Thank you so much for everything you continue to put into this marvelous Spiritual Fitness Program. I love learning to apply the virtues."
"I was thrilled to receive in the mail my copy of your book, 'The Pearl'. What a fabulous introduction to the Essential Spiritual Fitness Program! The book was so easy to read and easy to understand. I've been a Christian for many years, but much of what you shared in the book was the first time I really deeply understood some of Christ's teachings in a powerful, personal way! THANK YOU Pastor Paul!"
"I want to thank brother Paul for his hard work and dedication in making the Guided Study Bible. His Essential Spiritual Fitness Program has forever changed how I apply God's Word to my life. In the program I have been encouraged and challenged to have a set time each day in which to seek diligently the Lord. Brother Paul has put together a very unique system of reading and studying the Bible. He often quotes first century Christians to show the way that they thought and worshiped. I recommend the program to all who desire more time or commitment to the Lord. Thank you brother Paul."


William Finnegan,

Florida
"I've been reading everyday since we got things lined up, and I find this Spiritual Fitness Program very helpful to me personally. And beneficial to my teaching at Worship. It seems to help me put together better and more informative sermons, and also helps me with my cognitive memory in giving them. Is it the Spirit that is helping me, or both the Program and the Spirit? In any case I am pleased with the results, and hopefully so is The Lord."