Discover the secret to calm quiet confidence even in this troubled world.

Hello, and welcome to the Essential Spiritual Fitness ministry.
Where we'll help you fight the good fight of the faith … finding real answers to real questions for your real problems.


Yes, here you'll find the help you need to overcome REAL PROBLEMS as you become the Christian you've always wanted to be. The Christian who has developed their character, and the calm quiet confidence, that Christ so perfectly demonstrates in the gospels.

Now when we speak of REAL PROBLEMS, what sorts of things are we talking about?

Well, the kinds of things that we all face as we make our way through this earthly realm.

For instance, the kinds of REAL PROBLEMS we're all faced with at one time or another like the grief associated with loss… of a spouse… child… parent… or friend… Or the pain of suffering… like the struggles of dealing with a chronic sickness or ailment, or terminal disease. These are hard things.

Or, maybe you've dealt with the loss of a job, lack of sufficient income, or struggles with debt. Maybe these are troubles you're dealing with right now?

And we all know that so many of us are lonely in this world. Some looking for love and a good marriage, while others are lost in their marriage and looking for help to find the love that was meant to be. Others have confused love with lust and are seeking a way out of such chains.

Still others are struggling with addiction of some sort. Drugs. Alcohol. Or maybe even deviant behavior.

Or, some, well, some are just struggling to fit in. Young and old alike. Struggling to find the courage to stand up as their unique selves and face the world with surety and confidence.




So, how can we help you find answers to your real problems?

Well, we know we can help you because the Programs we offer are based on 2000 years of successful practice. Practices demonstrated consistently across all three of the major denominations.

No newfangled psychobabble.

None of the limits prevalent in the modern denominationally-biased churches.

Just deep, clear, consistent teaching.

The sort of intense teaching that has always provided Christians the supreme guidance of Christ's moral law. The multi-denominational principle based teachings of our Lord that are NO LONGER TAUGHT in the newfangled doctrines of the denominationally-challenged modern church.

Focusing our study and meditation on the law of God in this way is how we build our character.

It's how we learn what pleases God … and what offends Him.

And this is vital, for the Moral Law that God reveals in Scripture is meant for this very purpose — to provide us the Way!

In fact, it is for this very purpose that we are justified by faith alone. So that, as new creatures born again by faith alone, we might have the capacity to become obedient to a new "moral" way of life.

A WAY prescribed in the MORAL LAW through the principles laid down by the supreme lawgiver Himself, Jesus Christ our Lord.

WARNING: Do not allow the subversive teaching of "rest" in the modern church, unintentional as it may well be, to keep you from the power of your faith!

To love Christ is indeed to obey His law! And applying this truth in your daily life does NOT interfere with your salvation by faith alone. It is not "legalistic" to obey our Lord's commandments. It is, though, sin, to ignore them.

Christ said it best in the Gospel of John, Chapter 14, Verse 15:

"If you love me, you will keep my commandments."


—



Now, when you get back to this sort of teaching:

You'll find that Christianity is the most powerful force ever known among the human race.

You'll come to realize how Christ's teachings will reach into your soul and cut out at the root the things causing your pain.

And you'll experience Christ planting in their place the Kingdom of God through the seeds of right thinking, healthy emotions, and the strength of will He demonstrates in the Garden of Gethsemane.

AND THIS: THE KINGDOM OF GOD WITHIN YOU … is the secret to calm quiet confidence even in this troubled world.





Now remember, the Kingdom of God within you doesn't remove your struggles. Nor does it remove you from your struggles.

But … its presence does change us on the inside so we can face the challenges of this present life in Christ. Doing so with discernment, godly self-control, even courage!

In being so changed, this — the Kingdom within you — is where you'll find the answers you're looking for. Answers to deal with the kind of REAL PROBLEMS that you're facing.





So, we can help you find answers to your real problems through the guidance of our proven, time-tested Programs:

1) The Daily Bible Reading Program
2) The 6 Steps to Clarity Online Course
3) Our 3 Books:
a) The Pearl
b) A Portrait of Christ, and
c) The Virtuous Life
4) One-on-One Spiritual Coaching and Counseling

Through these Programs:

… you'll come to be more secure in your place in this world

… because you'll be more secure in your place in God's Kingdom

… which means you'll grow into that peace spoken of in Scripture

… as you build your character, and calm quiet confidence, in Christ

This will allow you to have a far greater positive impact. First on yourself. Then, second, on those around you; especially those you love.

In essence, you'll be living out in a very practical way the first and great commandment, which is to love God. And the second which is like unto it, to love your neighbor as yourself.




Pastor Paul, author of 3 books and founder of the Essential Spiritual Fitness ministry in Highland, Michigan, has put together for you a proven process based on 2000 years of successful practice.

A proven process guaranteed to help you read your Bible every day, bring clarity to your understanding of our Lord's teachings, and actively apply His teachings in your daily life.

A proven process to help you transform your life by laying hold on that eternal life to which you were called through our unique, multi-denominational approach.


—



Take the following 3 Steps to get started in our FREE daily Bible reading Program:

1) Click the button to Join The Program
2) Read the Welcome Email we'll send after you join as it'll explain the Daily Email
3) Use the Daily Email to become the Christian you've always wanted to be!





To sign up for our 6 Steps to Clarity online course (which automatically includes the FREE daily Bible reading Program):

1) Click HERE to go to the Sign Up Page
2) Fill in the required fields on the Sign Up page
3) Then start the online course you'll have immediate access to!


—



To buy any of our 3 books click HERE to purchase:

1) The Pearl
2) A Portrait of Christ
3) The Virtuous Life


—



Contact us directly by sending an email to:

to inquire about one-on-one sessions.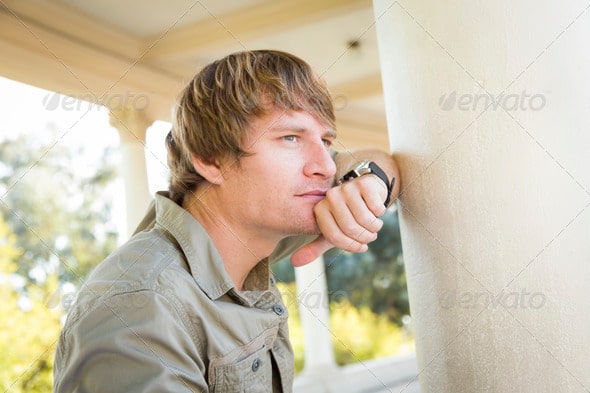 SAVED BY FAITH ALONE
WAIT A SECOND!!!

Aren't you promoting a works-based religion through this Program?
No. We are saved by faith. And faith alone.

This is a core teaching from the early church of which the church universal was powerfully reminded by the Protestant reformers.

But, for faith to last, you must adorn your house of faith (your soul) with the accoutrements necessary for it to withstand all attacks, both internal and external.

Remember, every man or woman, whatever their age or vocation, is always facing the same question the first believers asked the Apostle Peter at the first Pentecost in Acts 2:37:

WHAT NOW?

How do I amend my ways?

After abandoning what is evil, how do I practice what is good?

How do I even know what good is?

Jesus knew this would be the question on every believer's lips, and so provided much teaching on this subject.

His teaching, as found in places like Matthew 22:37 and 2 Peter 1:10-11, can be summarized as such:

1) Learn the Moral Law of Christ and cut out sin at its root
2) Practice its daily application in your life through active virtue, and
3) Do all of this through the discipline of the 4 cardinal virtues

This is the means by which you will ensure that the ground in which the Word is planted in your own heart and mind is good ground, ground that will produce 30, 60, even 100 fold.

This is why our Lord, in the Parable of the Empty House, also called the Parable of the Return of the Unclean Spirit, taught us the need to adorn our house of faith (your soul) with such accoutrements as these.

So, in answering this objection…

1) Far from promoting a works-based religion, this Program can guide you into a lasting faith and so enable you to secure your place in Heaven. (2 Timothy 4:6-8)

2) At the same time this Program can help keep you from falling prey to the enemies of Christ who stand in the way of your ready access to God's grace. It can help you avoid becoming entangled again in your old ways, and ending up worse off than you were before you first turned to, or fully committed your life to, Christ. (2 Peter 2:20-22)
A PASSION FOR THE BIBLE
ABOUT THE AUTHOR

Paul has been studying and reading the Bible for over 30 years. With that experience came the passion to help fellow Christians.


Driven by that passion, Paul developed this unique Essential Spiritual Fitness ministry. Through his Bible Reading Program and 6 Steps to Clarity online course, he provides a simple yet proven method to help every Christian go beyond "mere salvation" into the fullness of God's Kingdom.


Outside of helping disciples of Christ actively apply our Lord's teachings, Paul continues his career in the business world leading high performance teams. All the while, raising his family and writing books on our faith and its practical application in the real world.
HAPPY PERSON
So much value in one place!
"Pastor Paul, I am experiencing a 'rounding out of my faith'. I am always excited to have 'Ah Ha!' moments when I study. You have facilitated much of those recently. Blessings!"

MJ Schultzenheimer
HAPPY PERSON
Amazing
"Interesting observation. It is these hidden truths that are not so hidden, that spur me on to learn more."

Dick Chapin

Discover the secret to calm quiet confidence even in this troubled world.