Transform your life through Scripture and discover for yourself that calm, quiet confidence modeled so perfectly by Christ in the gospels.

Let's be honest. Modern Bible reading programs just aren't working. We all start them with good intentions, but along the way, we get distracted, or discouraged. Leaving us uncertain, dismayed, or even bitter and looking elsewhere for answers (I've experienced these feelings myself); but not transformed toward the good.


This leaves us at risk of falling prey to the enemies of Christ who stand in the way of our ready access to God's grace. At risk of failing to develop our relationship with Jesus, or even losing our relationship with Him one day altogether.


If you're serious about what matters most, working out your own salvation by achieving Spiritual Fitness through the person, power, and teachings of Jesus Christ, you need a different approach.


Paul Rakowicz, author of 3 books and creator of the Essential Spiritual Fitness Program, has a proven process based on 2000 years of successful practice to help you read your Bible every day, bring clarity to your understanding of our Lord's teachings, and actively apply His teachings in your daily life.


A proven process to help you transform your life through Scripture and experience the kind of Christ-like spirituality that leads to the quality of life He modeled so perfectly for us in the gospels.
FINALLY A PROGRAM THAT WORKS
BIBLE READING PROGRAM
Transforming Your Life Through Scripture

To help you discover your own calm, quiet confidence, our program will guide you in transforming your own life through Scripture using a proven process based on 2000 years of successful practice.

Our Daily Bible Reading Program and 6 Steps to Clarity will help you do this in far less than the 30+ years it took me.

Once you have these 6 Steps to Clarity down your anxieties will subside as you spend time daily in God's Word, and you'll begin to experience the kind of balance that leads to the quality of life you deserve as a follower of Christ.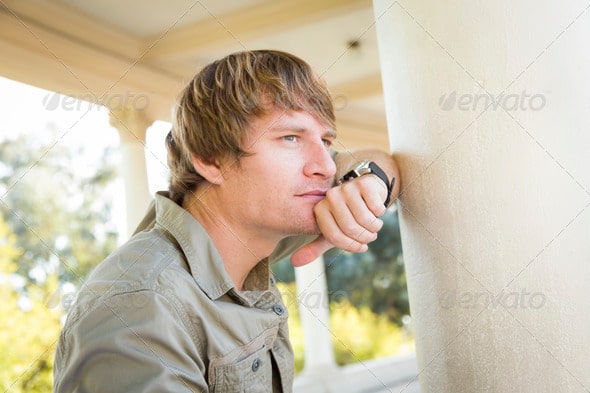 SAVED BY FAITH ALONE
WAIT A SECOND!!!

Aren't you promoting a works-based religion through this Program?
No. We are saved by faith. And faith alone.

This is a core teaching from the early church of which the church universal was powerfully reminded by the Protestant reformers.

But, for faith to last, you must adorn your house of faith (your soul) with the accoutrements necessary for it to withstand all attacks, both internal and external.

Remember, every man or woman, whatever their age or vocation, is always facing the same question the first believers asked the Apostle Peter at the first Pentecost in Acts 2:37:

WHAT NOW?

How do I amend my ways?

After abandoning what is evil, how do I practice what is good?

How do I even know what good is?

Jesus knew this would be the question on every believer's lips, and so provided much teaching on this subject.

His teaching, as found in places like Matthew 22:37 and 2 Peter 1:10-11, can be summarized as such:

1) Learn the Moral Law of Christ and cut out sin at its root
2) Practice its daily application in your life through active virtue, and
3) Do all of this through the discipline of the 4 cardinal virtues

This is the means by which you will ensure that the ground in which the Word is planted in your own heart and mind is good ground, ground that will produce 30, 60, even 100 fold.

This is why our Lord, in the Parable of the Empty House, also called the Parable of the Return of the Unclean Spirit, taught us the need to adorn our house of faith (your soul) with such accoutrements as these.

So, in answering this objection…

1) Far from promoting a works-based religion, this Program can guide you into a lasting faith and so enable you to secure your place in Heaven. (2 Timothy 4:6-8)

2) At the same time this Program can help keep you from falling prey to the enemies of Christ who stand in the way of your ready access to God's grace. It can help you avoid becoming entangled again in your old ways, and ending up worse off than you were before you first turned to, or fully committed your life to, Christ. (2 Peter 2:20-22)
A PASSION FOR THE BIBLE
ABOUT THE AUTHOR

Paul has been studying and reading the Bible for over 30 years. With that experience came the passion to help fellow Christians.


Driven by that passion, Paul developed this unique Bible Reading Essential Spiritual Fitness Program, the simple yet proven method to help every Christian go beyond "mere salvation" into the fullness of God's Kingdom.


Outside of helping disciples of Christ actively apply His teachings, Paul continues his career in the business world leading high performance teams. All the while, raising his family and writing books on our faith and its practical application in the real world.
HAPPY PERSON
So much value in one place!
"Pastor Paul, I am experiencing a 'rounding out of my faith'. I am always excited to have 'Ah Ha!' moments when I study. You have facilitated much of those recently. Blessings!"

MJ Schultzenheimer
HAPPY PERSON
Amazing
"Interesting observation. It is these hidden truths that are not so hidden, that spur me on to learn more."

Jerry Cassity
Our Bible Reading Program:

Helping You Go Beyond "Mere Salvation" Into The Fullness Of God's Kingdom